OVERVIEW
eLiquorExpress provides a comprehensive solution for displaying or selling your liquor products online. Utilizing a database of over 50,000 items, eLiquorExpress populates your website with photos and tasting notes of almost every item.
eLiquorExpress also integrates with popular POS systems to ensure that your website is always up to date with your latest products.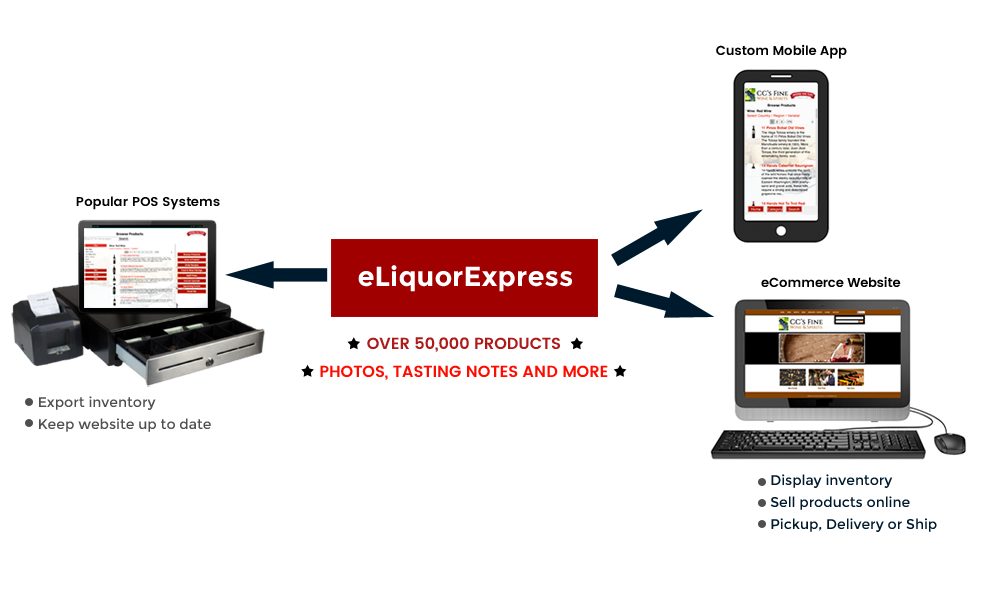 eLiquorExpress works with your existing credit card processor and fully supports pickup and delivery orders, as well as shipping.